Refreshments, Film Screening, Panel Discussion & socialising in the beautiful setting of Nano Nagle Place.
Wednesday 30th March from 6.30pm, film screening 7.30pm.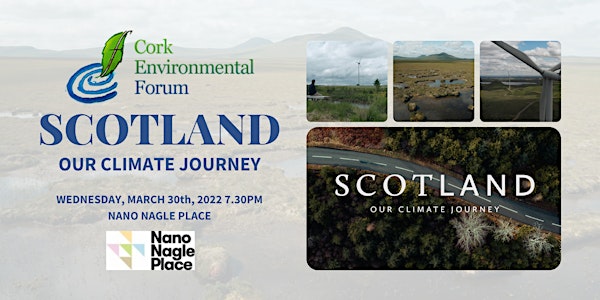 This uplifting film uncovers the journey Scotland has made since 2009 in taking action on climate, sharing lessons learned & giving hope.
Join Cork Environmental Forum in partnership with Nano Nagle Place for the Irish Premieré of this film which will take you through the journey beginning over a decade ago, with the forming of the Stop Climate Chaos coalition and the eventual passing of the 2009 Climate Act, then branches out to explore real world examples of the change that this legislation helped to inspire across Scotland.
This insightful, fascinating and encouraging feature-length documentary, presented by the Royal Scottish Geographical Society (RSGS) in collaboration with Balfour Beatty, is narrated by a wide range of individuals from across the country from different sectors, offering different perspectives, but all contributing in the battle against climate change. As the film uncovers the journey of policy, industries, communities, farmers and scientists, we will learn that Scotland already possesses most of the tools and expertise needed to fight the climate crisis.
Director Ted Simpson commented "This felt like a really important film to make. Scotland has so much to be proud of in the fight against climate change, with genuine lessons that can be shared worldwide. But there is also so much work to be done. For me, finding the balance between these amazing stories, and amplifying the voices who are showing the way for future progress, was a fascinating challenge, and a real privilege."
Ireland recently signed into law its Climate Action Act 2021 and developed a Climate Action Plan, this film provides a rich canvas from Scotland that gives great hope and insights to being more impactful with our actions.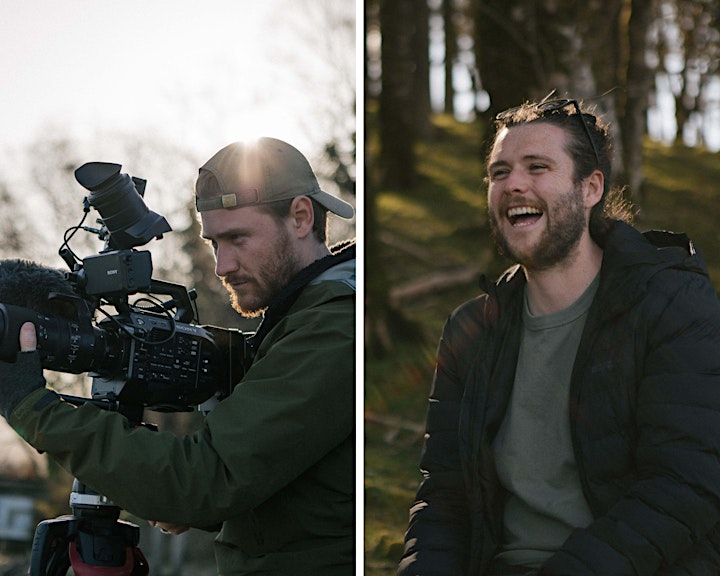 Post Screening Panel Discussison:
We are delighted to be joined by Director, Ted Simpson and Producer, Finbar O'Sullivan for a post screening discussion with special guests Niamh Guiry and Rachel Power.
Niamh Guiry is an intersectional climate activist who advocates for a socially just approach to environmental issues. She holds a BSc in Microbiology and a Masters in Environmental Law. She works as a Research Support Officer in the Centre for the Integration of Research, Teaching, and Learning in UCC and as an intern for UCC Green Campus.
Rachel Power is a PR and Communications professional specialising in Climate Change Communications. In her home city of Cork she is Chair of Wilton Justice Group which advocates for intergenerational climate justice. Rachel is currently working in Ocean Energy research and studying for a Master's degree in Climate Change – Policy, Media and Society at Dublin City University. In 2018 Rachel trained with Al Gore to become a Climate Reality leader and in 2021 was appointed Volunteer National Coordinator to create and grow the Irish branch of Climate Reality Europe.